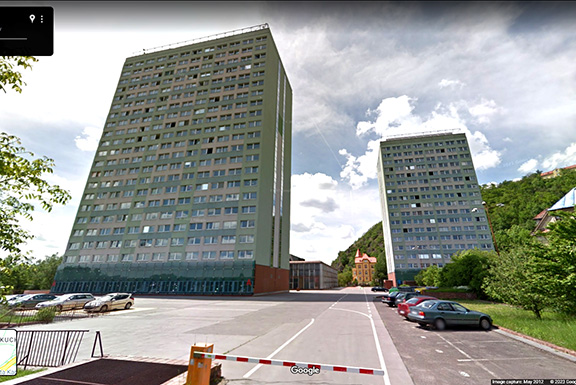 Venue of the Conference:
Faculty of Humanities, Charles University
The address of the venue is Pátkova 2137/5, 182 00 Praha 8, Czechia
Google Maps Link
Lunch + Coffee Breaks
Link to PDF of food and beverages for both coffee breaks and lunches each day.
Accommodations:
Dormitory (for all participants):
"November 17", situated 140 meters from the conference venue.
The address of the dormitory is Pátkova 2136 /3, 182 00 Praha 8-Libeň, Czechia.
We highly encourage you to take the room at the dorm because of the convenient location and also because in the summer period the hotels in Prague are fully booked. The rooms are double rooms with a shared bathroom in two rooms (one bathroom for 4 people). The "cell" is a complex of two double rooms plus one bathroom.
The price per night per person is 414 CZK (18 euros). There is the option of single room use of the double room in which case you have to pay the same price (450 CZK per night per room, 20 euros). Restrooms for single rooms are also shared with 3 or for other guests.
How to book a room:
If you know other students or colleagues participating, decide who you want to share a room with.
If you have no preference of roommates, then you will be paired with someone else from our summer school (there will be no other people from outside of the summer school
Your room will be booked by answering to this email and giving us the following information:
· name and last name
· date of birth
· permanent address
· number of ID/passport
· date of arrival and departure
Hotel (for keynote speakers):
Castle Residence
Květinářská 755
Praha 8 Libeň, 182 00
Tel.: +420 283 881 604
Fax: +420 284 689 840
info@castleresidence.cz
Public Transport – Instructions
Link to PDF with detailed instructions.
Public Transport – Map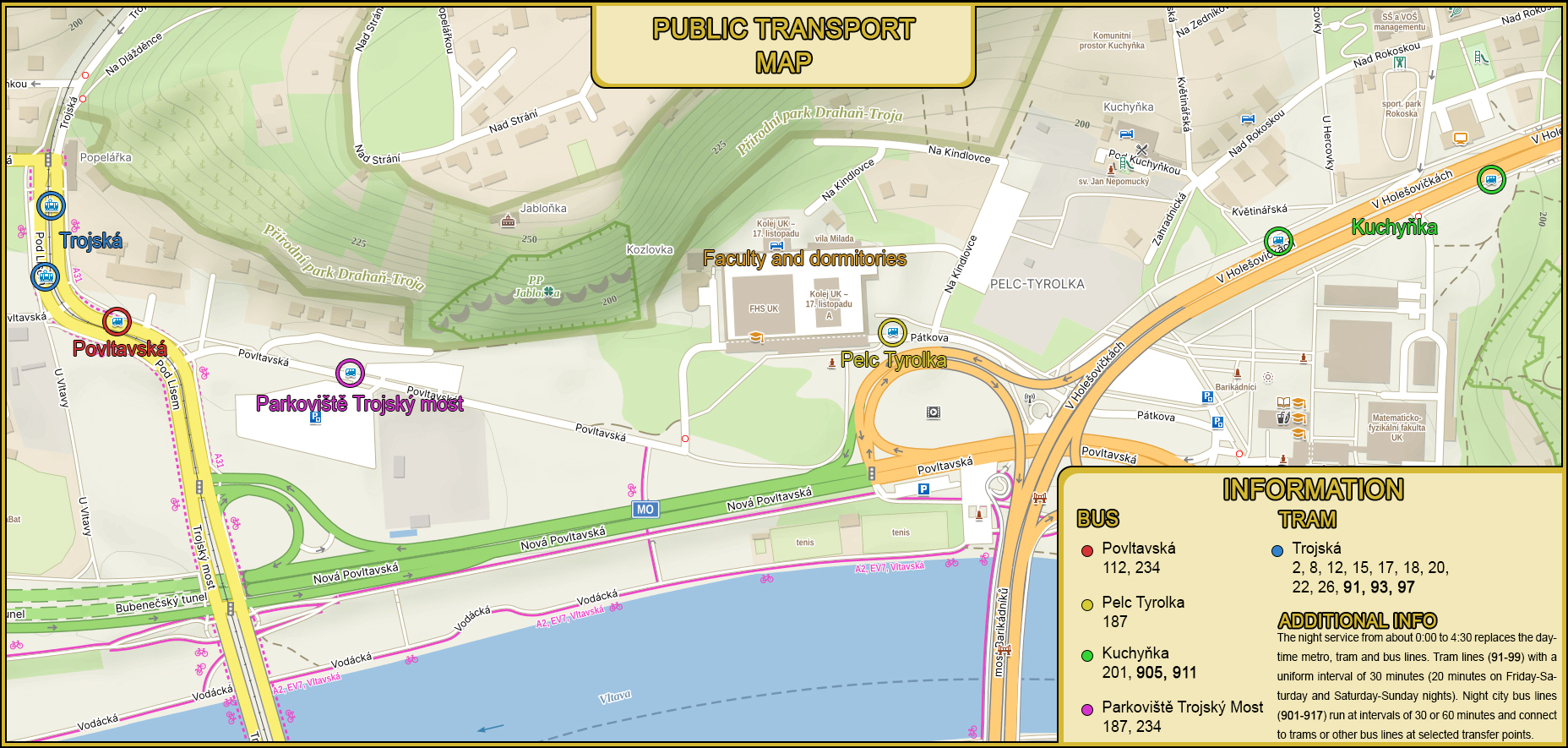 ---
Important links
Conference webpage
– Organization
– Charles S. Peirce Young Scholar Award 2023
Conference Facebook event page                                                                                                                                        
Program for Electronic Culture and Semiotics                                                                                                                  
Semiosalong Youtube channel